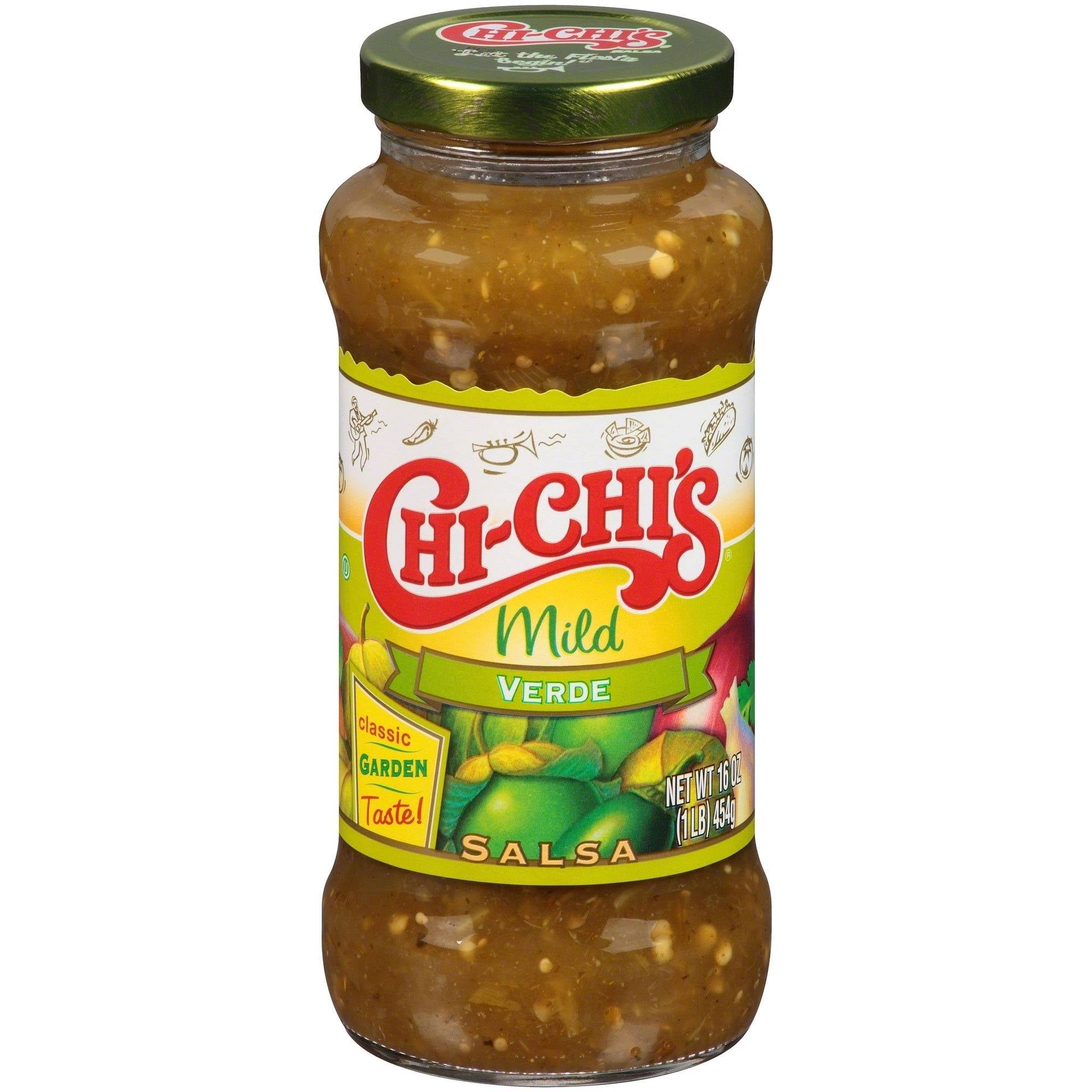 SALSA VERDE CHICKEN KABOBS
Chi Chi's Restaurant Recipe
1 (16 oz.) jar salsa verde
1/4 cup olive oil
2 tablespoons lime juice
3 cloves garlic
4 boneless skinless chicken breasts, cut into 1 1/2 inch pieces
2 cup finely shredded cabbage
1 1/2 cups finely julienned jicama
1 cup shredded carrots
1/3 cup chopped fresh cilantro
salt and pepper
2 large firm ripe bananas
In a blender container or food processor bowl fitted with a metal blade, combine
the salsa verde, oil, lime juice and garlic. Process until smooth. Remove 2/3 cup of the salsa verde mixture. Set aside.
Place the chicken in a recloseable plastic food storage bag. Pour the remaining salsa verde mixture over the chicken. Seal the bag turn several times to coat. Place the bag in the refrigerator to marinate for at least for hours or overnight.
In a large bowl, combine the cabbage, jicama, carrots and cilantro. Stir in the reserved 2/3 cup of salsa verde mixture. Add salt and pepper to taste. Set aside.
Thread the chicken pieces onto 8 long skewers. Over medium hot colas, grill the kabobs 5 minutes on each side or until no longer pink in the center.
Slice the bananas lengthwise. Grill 2 minutes on each side. Serve the chicken and bananas on top of the cabbage mixture. Makes 4 servings.